In the modern workplace accidents can occur in many ways. Regardless of the severity any accident can cause physical, mental and financial hardship for any injured person.
Road traffic accidents are extremely common. Most people experience being involved in at least one during the course of their lifetime.
Any accident can leave you with long lasting physical, phycological and financial loss. At Cordell & Co we are committed to providing you with the best possible outcome for your situation.
Slips and trips can happen anywhere and at any time. Owners of land, shops and any other property encouraging footfall have a duty to maintain their premises.
Local authorities have a duty to maintain roads, pavements and public areas to a good level. They have to fix potholes and maintain a sufficient system of inspection in these areas. If you have injured yourself tripped over a raised or lowered defect or pothole you may be able to claim.
Pub, Bar & Nightclub Accidents
Many people are injured in pubs, bars & nightclubs and we have successfully acted for thousands of clients who have been injured over the last 30 years.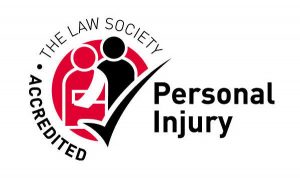 Cordell & Co Solicitors are authorised and regulate by the Solicitors Regulation Authority (SRA Number 74106).